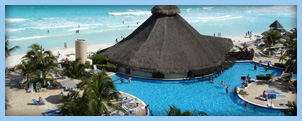 Cabo San Lucas Snorkeling & Diving Site
One of Cabo's most popular tourist activities, our snorkeling and dive sites for Cabo will get people out to the clear waters and the beautiful coral reef off the coast of the Baja peninsula.
Cancun Swimming with Dolphins
Every child's dream can become a reality with Cancun dolphin swims. Our new Cancun Swimming with Dolphins site will offer a variety of options for interacting with the famously intelligent marine mammals.
Puerto Vallarta Fishing Site
The west coast of Mexico offers some of the best fishing around. Our new Puerto Vallarta Fishing website brings together some of the best fishing captains and teams in Puerto. Private, shared, and party fishing trips are offered.
New Cabo San Lucas Fishing Site
One of the world's top vacation destinations, Cabo San Lucas also offers its visitors excellent fishing opportunities. Like our Key West fishing site, the new Cabo San Lucas Fishing will offer customers a wide selection of experienced and expert fishing captains.